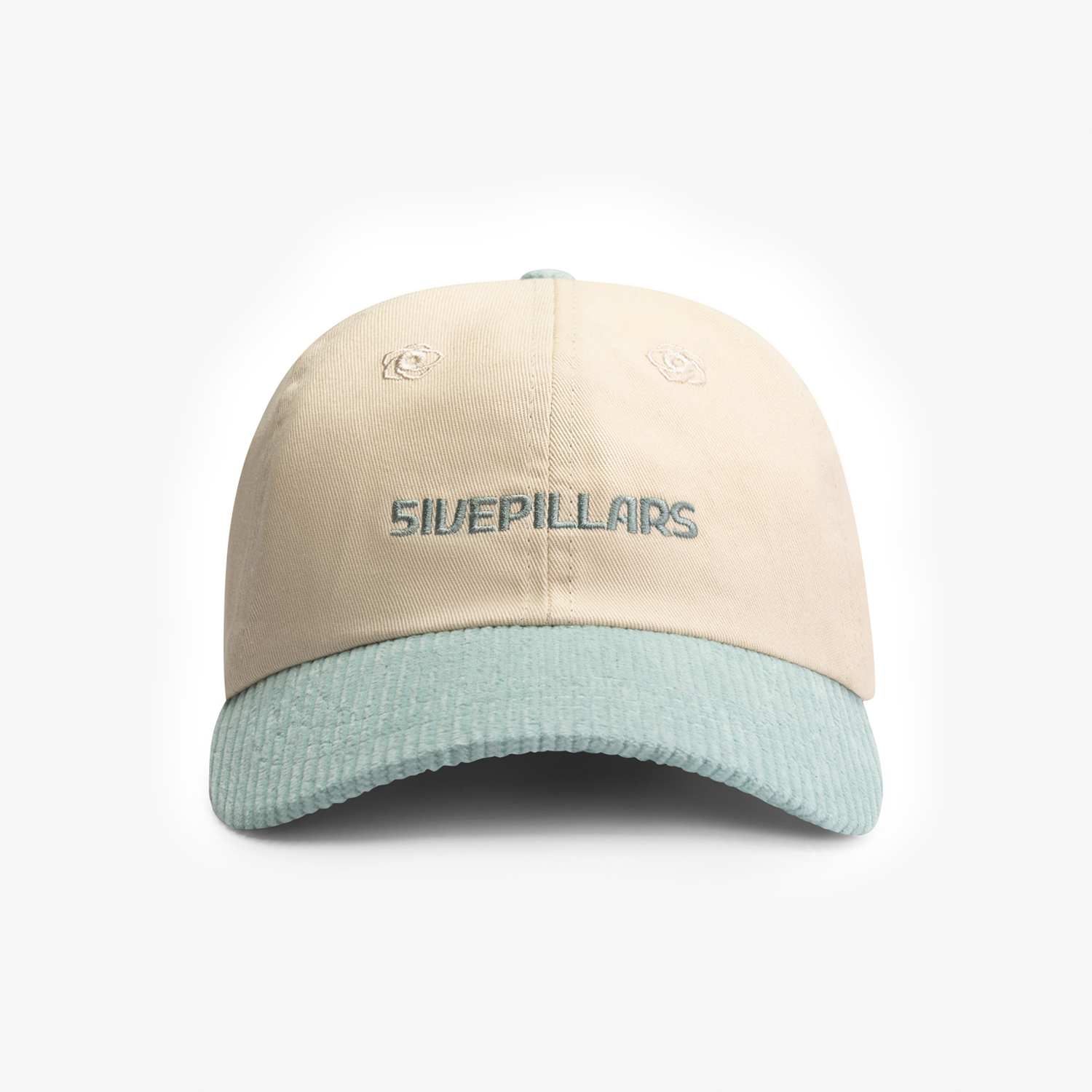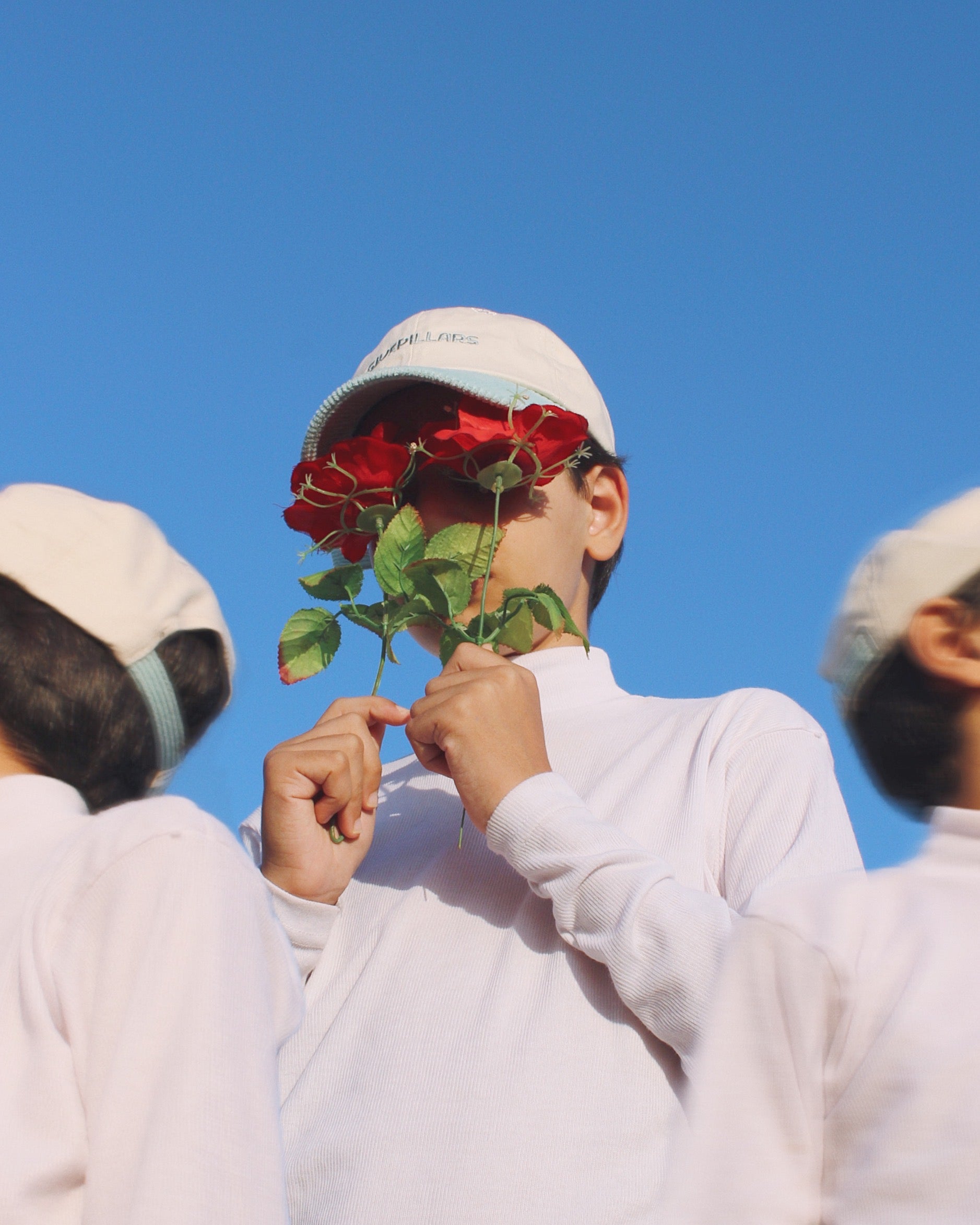 5ivepillars Corduroy Cap - Aqua
DETAILS
Our official 5ivepillars caps come in corduroy – the fabric of rebellion, of anti-establishment, of breaking the mould. Corduroy dates back to ancient Egypt, where the fabric was woven near the ancient capital of Al-Fustat; the modern equivalent came out of the factories of Manchester, UK as its hard-wearing durability made it perfect for rough city life. 
These caps come in a classic 6 panel cap design that offers an amazing fit and durability. Embroidered are the 5ivepillars logo on the front of the hat as well as the 5ivepillars script logo embroidered on the back of the cap, complete with the 5ivepillars floral logo embroidered around the cap. The brim is also made of corduroy. 
These caps come in three colours: black, red, and aqua. The fabric is representative of 5ivepillars as a brand – bold, daring and breaking the mould.
SHIPPING

As soon as your order has been shipped, you will receive a shipping confirmation email with a tracking number. 
Country                                  Delivery Time                           Shipping
US & CA                            1 - 3 business days              Free over 99 USD
UK & EU                            5 - 7 business days              Free over 150 EUR
UAE & GCC                       5 - 7 business days              Free over 550 AED
Rest of the world              7 - 10 business days            Free over 200 USD
RETURNS
We will accept returns for any reason, and issue a refund or store credit. Anything that has been purchased online can be returned to our closest warehouse, depending on your location. Within 30 days, orders may be returned and we will issue a refund. To send the item back please contact customer service on orders@5ivepillars.com within 30 days to receive instructions on how to send it back.
SIZE & FIT
Adjustable to any size.
---
Free shipping on orders over $100
5ivepillars Corduroy Cap - Aqua